The Meigs County Clerk of Courts Title Office will temporarily service only one individual at a time, unless the title work requires an additional person.  This restriction is consistent with decisions made by other government offices to combat the community spread of the Coronavirus.
If there is any reason you are unable to enter the building, we will continue to offer our titling-by mail option during the duration of this pandemic.  Please call our office to facilitate processing your title by mail or visit our website to print out the Titling-by-mail Checklist.  The appropriate documentation and payment shall be mailed to the Meigs County Clerk of Courts, Title Office, 100 East Second Street, Suite 204, Pomeroy, Ohio 45769. To ensure accurate transaction by mail, please call our dedicated title clerks or view the checklist.  
For BMV-related information, please visit their website at www.bmv.ohio.gov.
Passport application processing will take place by appointment only.  This applies to our part in the process only.  The National Passport Center is still operating as normal, at the time of this statement; however, processing times are longer.  
If you have any questions or other business not addressed above, please call us at 740.992.2693 or email us at title_division@meigscountyclerkofcourts.com.     
If you have any questions prior to your arrival, please do not hesitate to call our office at 740.992.2693.  We will be happy to assist you.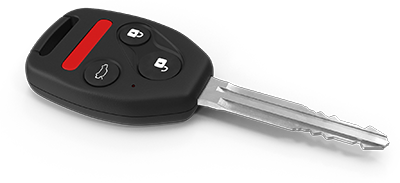 We are committed to excel in service, be innovative, be fiscally responsible, be user-friendly and have a vision for the future.  We will consistently seek to deliver new and enhanced services at the Clerk's Office because the citizens of Meigs County deserve the best service that we can provide.
The Clerk of Courts Title Division processes titles for motor vehicles, including automobiles, motorcycles, mobile homes, travel trailers, motor homes, boats and boat motors, all-terrain vehicles, off-highway motorcycles and jet skis.  We also issue duplicates for lost and stolen titles.
Always call the Title Division of the Clerk of Courts (740-992-2693) for information, if you are in doubt or have any questions concerning the title of a motor vehicle, trailer, mobile home, boat or any vehicle that is required to be titled.
When a notary attempts to notarize the assignments or applications section on an Ohio title, all information requested must be completed in full before the buyer or seller swears that the information is correct.
Application for vehicle and boat titles must be made within thirty (30) days of assignment or purchase or a $5.00 late fee will be assessed.
To secure a title for a new vehicle, boat or motor, applicants must have a completed Ohio application, a Manufacturer Certificate of Origin (MCO), the odometer statement, the selling price and all required fees.  To secure a title for used vehicles, boats or motors, the previous owner's properly assigned title with the selling price and mileage is needed.  
When an Ohio resident purchases a used vehicle from another state, a serial number verification is required prior to a new title being issued.  The serial number inspection can be obtain from the License Bureau or a car dealer.  
Finally, special affidavits for vehicle title transfer are available for the surviving spouse.  A surviving spouse may transfer an unlimited number of motor vehicles with a combined appraised value of no more than $65,000.  The surviving spouse must present the death certificate, a surviving spouse affidavit and the original title along with a completed application that has been signed and notarized.  The surviving spouse affidavit and notarization services are available from the Clerk of Courts Title Division or may be downloaded from the link in the Title Forms section above.
Processing a title for a new mobile home requires a completed application, a new mobile home Manufacturer Certificate of Origin (MCO), the selling price and all required fees.  For a used mobile home, the previous owner's properly assigned title, including purchase price and both the county treasurer's stamp and county auditor's stamp as evidence that property taxes have been paid in full, are required.
Persons moving into Ohio must have a serial number inspection completed before applying for an Ohio title.  If your title is being held by a financial institution, we can assist you by requesting that the title be forwarded to our office.  An Ohio Driver's License or two (2) other current proofs of Ohio residency are also required before an Ohio title will be issued.
The owner may complete the application for duplicate title if there is no lien or the lien has been cancelled.  If there is a lien on the vehicle, the lien holder must apply for the duplicate title.  
The title number is required in order to process a duplicate title.  If you do not know the title number, you will need the VIN number and the date of purchase.  The VIN can be found on your registration.

100 East Second Street
Pomeroy, Ohio 45769
Hours:
Monday through Friday: 8:00am to 4:00pm
Saturday and Sunday: Closed